Inspired by our past, refined for the future
The next generation of bathrooms is here with The Splash Lab's inspired basin system. It combines cutting-edge engineering with a beautiful contemporary form to reimagine bathroom aesthetics in a way many thought impossible. Innovative, new and totally unique, our design is the first of its kind. Read on to discover the future of modern bathrooms years in the making as we proudly present
The Aerofoil
.
The design vision
The Splash Lab challenges traditional bathroom conceptions to create inspired solutions that are as transformative as they are appealing. Our design vision behind The Aerofoil was to venture beyond the ordinary or obvious to break entirely new ground. We've taken influences from our most-successful products like the Monolith basin system and distilled them into something that reimagines how people experience the bathroom space. We're building on a foundation of revolutionary ideas to push the boundaries even further. The Aerofoil is a revolutionary new system designed with maximum minimalism in mind and is the world's most refined floating single-plane sink. We spent years refining this system to make it as simple and logical as possible – for the architects or designers who specify it, the professionals who install it and the people who use it. The result is a truly beautiful showpiece that raises the standards of elegance and functionality.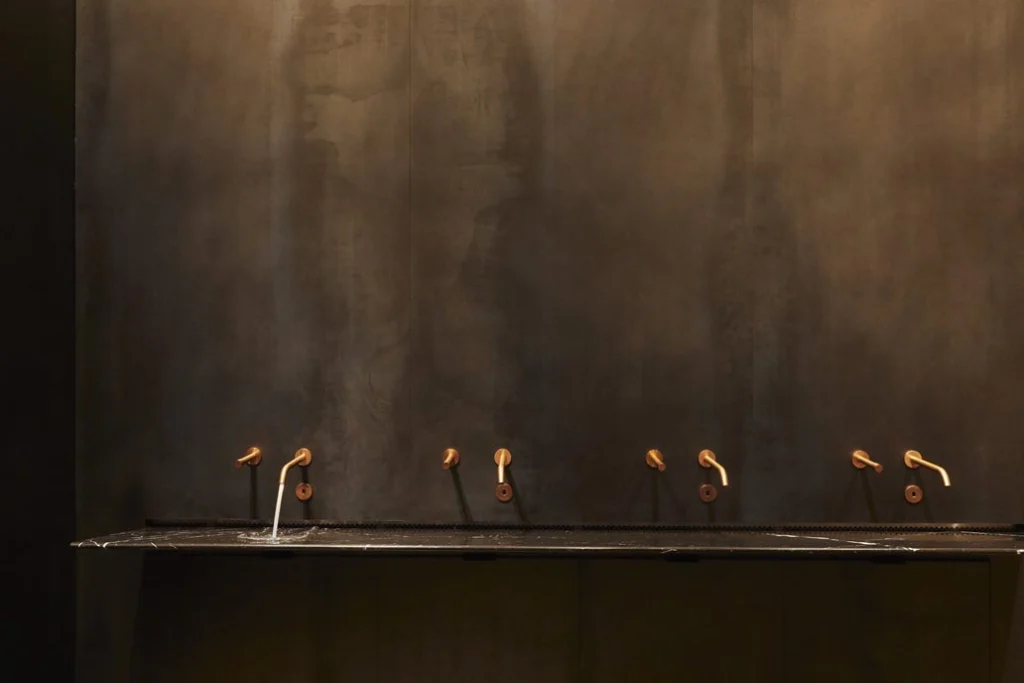 An ambition achieved
The Aerofoil is without question our most ambitious product yet. Every detail has been carefully considered to reach the pinnacle of bathroom technology – and each part of The Aerofoil's construction was designed in-house by our expert craftspeople and visionaries. But of all the intelligent design elements The Aerofoil boasts, its inventive hidden frame might just be the one we're most proud of. Completely concealed behind a supporting wall, our invisible frame system is a sleek solution for creating a striking visual with an immense weight tolerance.
Boundless bathroom benefits
With incredible strength, flexible versatility, limitless customization and undeniable beauty, The Aerofoil has a medley of benefits in a single package. Firstly, the washplane is made from a single slab of solid surface that makes maintenance and repairs significantly easier than traditional alternatives. Unlike porcelain which can't be repaired and requires total replacement, damage to our solid surface washplanes is easily fixed and substantially more cost-effective. It's also much stronger and more durable than quartz, outperforming that material time and again in high-traffic bathroom spaces. Further, the non-porous nature of solid surface makes it more resilient to the buildup of dirt, dust and germs, helping to create bathrooms that are more sanitary and easier to clean. Finally, The Aerofoil's solid surface washplane can be specified in almost any commercially available finish – making it the perfect fit for any bathroom aesthetic. This visual versatility also benefits anyone redesigning a bathroom space that features The Aerofoil, as the washplane can easily be replaced to match changing design styles. Meaning designers and architects can tailor The Aerofoil to their design vision.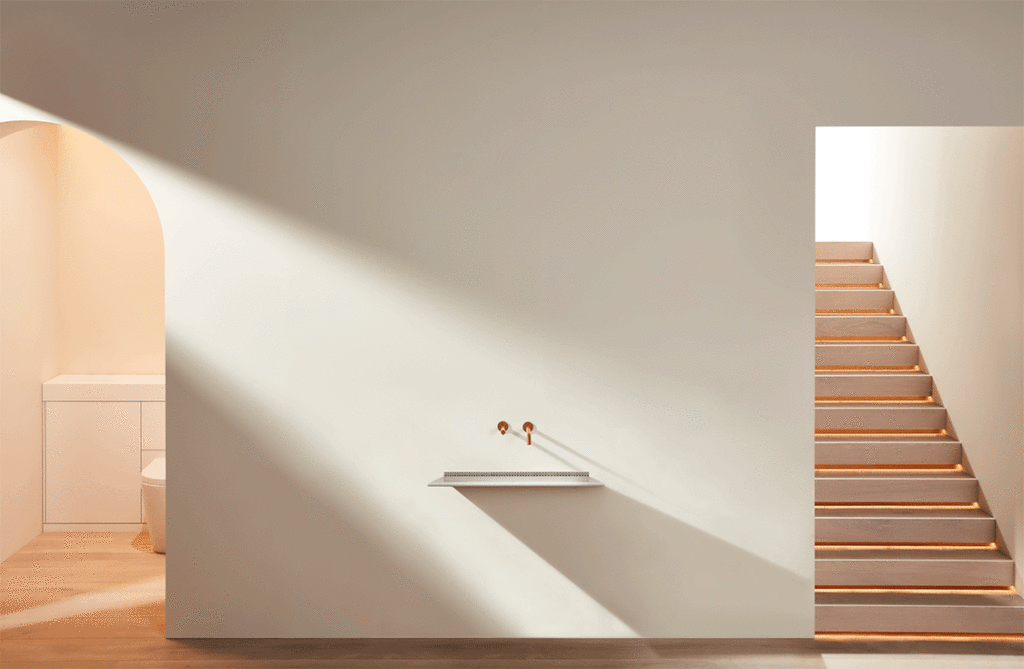 The Aerofoil also touts a modular system designed to accommodate the user needs of a variety of bathroom spaces. With up to four user areas available in our US variant and five user areas in our UK variant, architects and designers can quickly meet occupancy needs while ensuring their spaces are code-compliant. Moreover, The Aerofoil's modular nature makes it easy to add multiple user areas without compromising on aesthetic appeal. This creates a continuous visual with a decidedly luxurious feel while avoiding the cost of an expensive bespoke design. What's more, The Aerofoil is perfectly proportioned to accommodate hidden access panels below and above the washplane. This makes servicing its plumbing and electrical components easier than ever before by eliminating the need for maintenance staff to go into the mounting wall. Using hidden access panels like these complements The Splash Lab's range of minimalist taps, soap dispensers and hand dryers to create complete systems that integrate seamlessly. Simple to operate and easy to maintain, it combines perfect functionality with undeniable beauty to elevate the experience of any bathroom space.
Visit
The Aerofoil webpage
to learn more or contact us today.