The Monolith
Specified in modules,
made in one piece.
The Monolith by series
Quickly determine the correct sink for any given project and easily access CAD files, technical drawings, and datasheets. Explore the series below: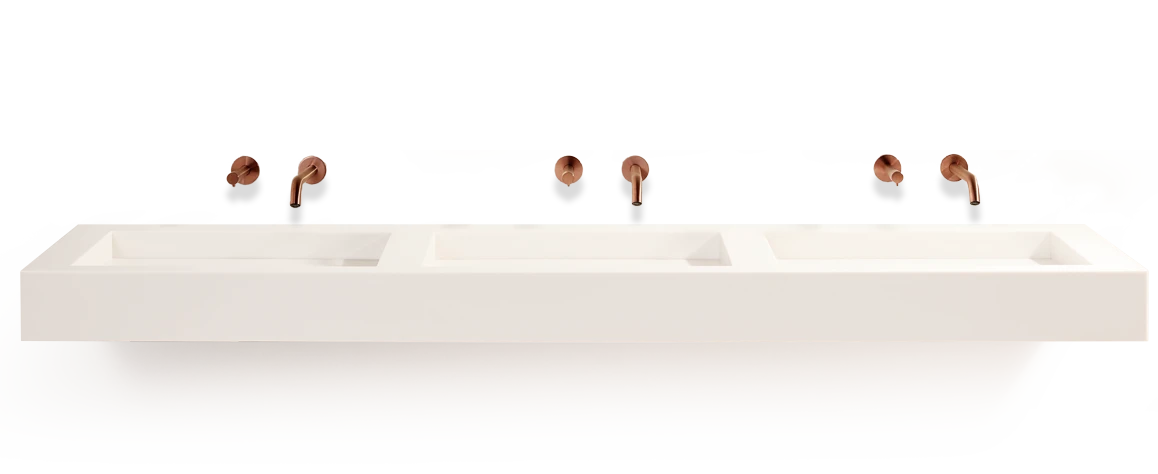 An unparalleled material.
Solid surface is easy to clean, maintain, and repair. It is BREEAM compliant and offers a limitless range of finishes for total freedom of expression. Approximate the look of concrete, marble, terrazzo, or granite without inconvenient maintenance.
One-trade install
A painless install with no on-site coordination necessary.
No woodwork
Our proprietary bracket system is fabricated in steel to remove the risk of warping or the need for custom joinery.
Transparent pricing
Our modular specification approach allows accurate, up-front pricing with no hidden costs down the line.
Made in the UK
Our sinks are CNC-machined and finished by hand in dedicated workshops in Manchester in the UK.
Easy to install
The Monolith Basin System can be quickly and easily installed by one trade with no on-site joinery.
Step 1
Align and fix brackets to the wall.
Step 2
Align the Monolith and secure with bolts.
Step 3
Connect pipework to the drainage funnel.
Simple.
Invisible support.
The Monolith has a proprietary bracket system that invisibly supports the basin within proven load bearings and flex tolerances. This allows for easy, one-trade installation and eliminates the need for complex subframes and joinery.
Complete the look.
Choose finishes
Our basins can be fabricated in any commercially available solid surface colorway. Explore the major solid surface brands and choose the perfect finish for your project, or visit our showroom to view sample kits to help your design team.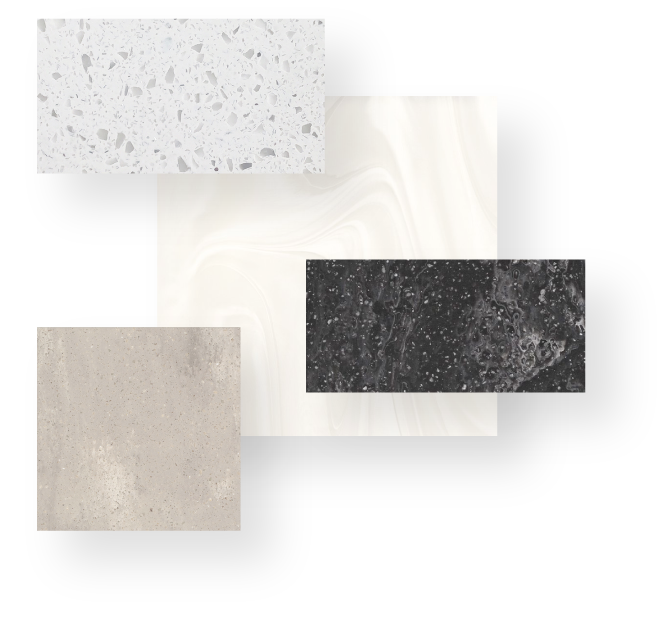 Sustainability
Fabricated in easily repaired solid surface and mounted on a steel bracket system, The Monolith is built to last for sustainability beyond resource-consciousness.
Our Guarantee
The Splash Lab proudly extends a 10-year warranty on all Monolith basins.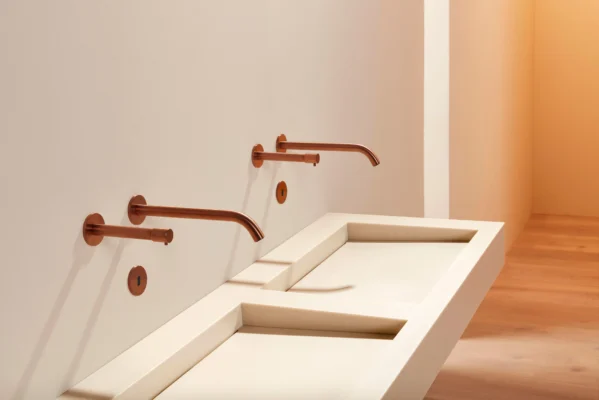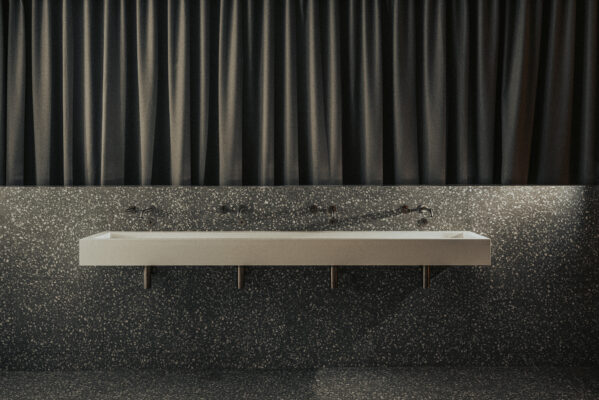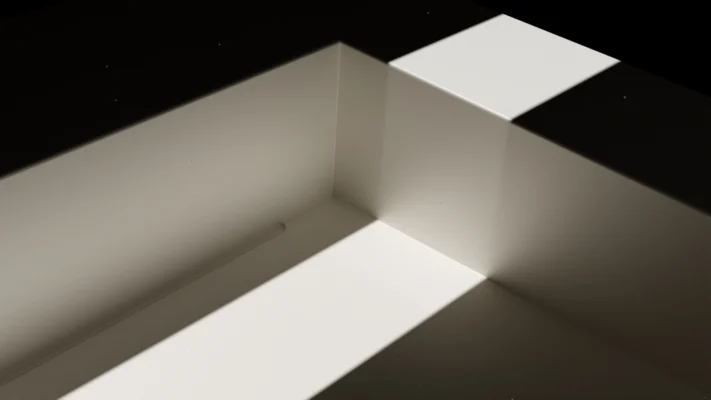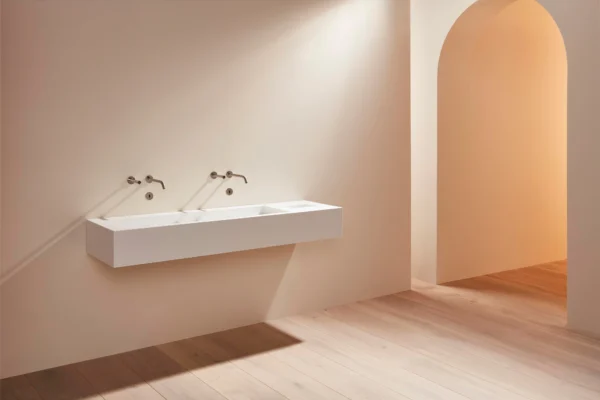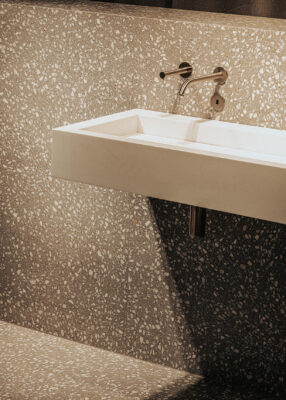 The Splash Lab go above and beyond to make sure the end product is exactly as designed and functioning as intended.
International Design Firm