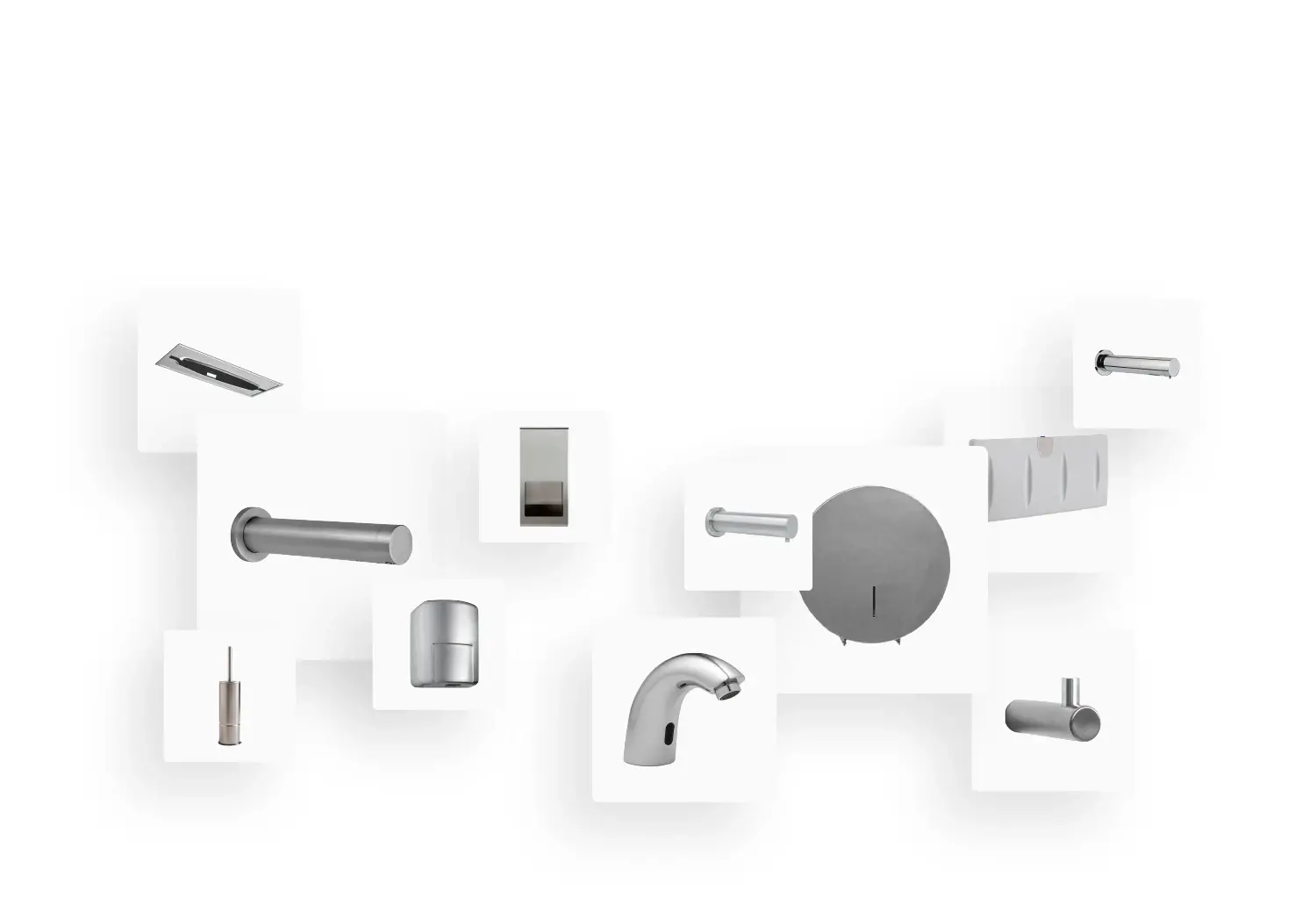 Lovair
Contract, not conformist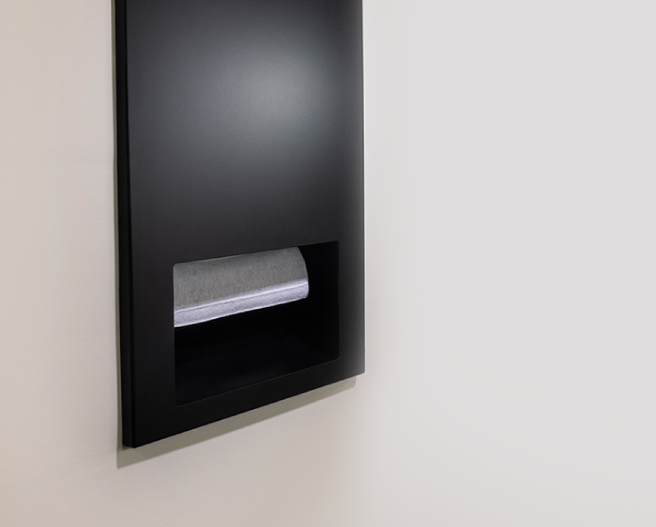 The contract washroom
Highly specific briefs with many competing needs, contract washrooms must offer a neutral aesthetic while considering operating costs, ease of maintenance, hygiene, and sustainability.  The TSL Lovair line set itself apart with considered design and durable stainless steel fabrication, while still taking a progressive, holistic view towards the space itself.
Tried, trusted, and true
This collection represents the best-selling fixtures from our Lovair line, installed worldwide. As we challenge norms and push boundaries in designing the washroom of the future, The Splash Lab stands by the products that got us here.
Stainless Steel
Heritage fixtures are fabricated in brushed stainless steel with minimal joining points. They offer durability and minimalist design that is neutral but never boring.
Contract, not conformist
The Loviar series is a line of design-led washroom fixtures for commercial projects. With a focus on efficiency, technology, and durable craftsmanship, this collection elevates the expectations for contract fixtures with sleek minimalism.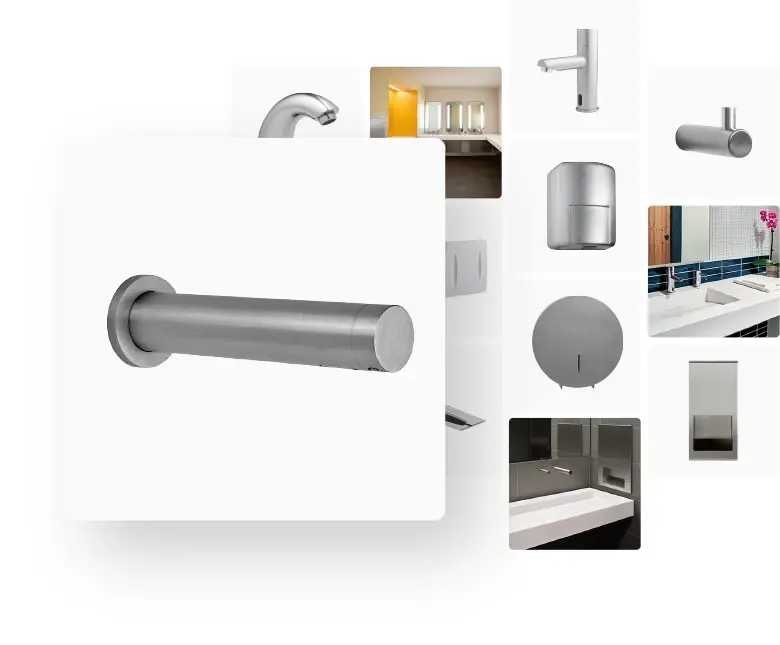 Compatibility and function
Taps come with a standard water flow of 4L/min but can be specified with 1.3L/min up to 4L/min. This flexibility allows washrooms to meet various water conservation standards without affecting the aesthetics of the project.
Find the perfect Monolith for your project
Create a sophisticated hand-washing space with our Monolith series, which is easily specified as a trough basin, or with countertops, to seamlessly fit with our Heritage fixtures.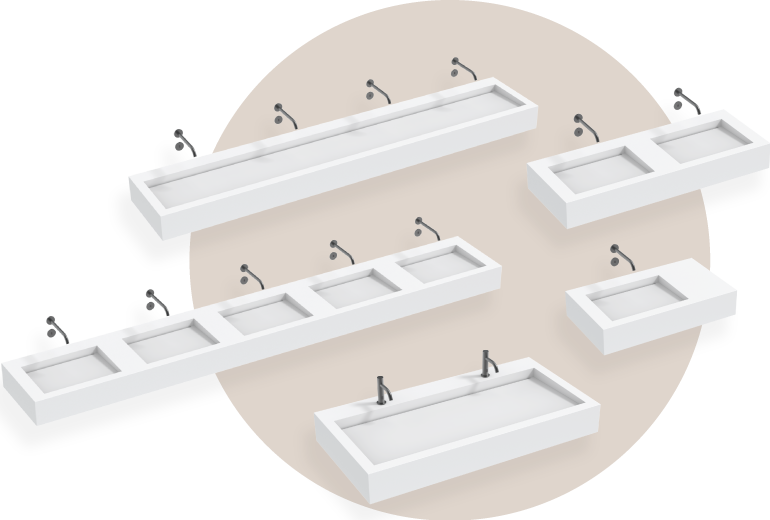 Soap that never runs out
Soap Systems facilitate maintenance and supply in high traffic washrooms by joining multiple soap dispensers to a single reservoir. The Lovair multi-feed reservoir holds 7 gallons of soap and is available with five or ten leads to service busy washrooms.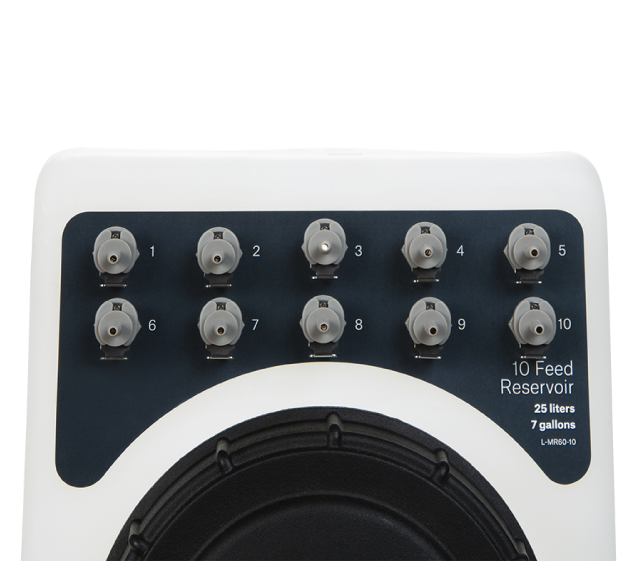 Sustainability
TSL's Lovair products are manufactured in stainless steel to be incredibly durable. For sustainability beyond resource-consciousness, TSL manufactures products that last, keeping them out of landfills for years to come.
Our Guarantee
All Lovair fixtures and accessories carry a 1-year warranty on parts and labour.
Heritage Pledge
We stand behind our products, which means we are committed to offering continued support, parts, and product libraries for Lovair-brand fixtures and accessories.