TSL.883
150 mm Capacitive Sensor Tap
Space-saving 150 mm spout length
Cutting-edge capacitive sensor
Environmentally friendly PVD finishes
Easy installation
Please inquire for special finishes (bronze)
+ View tech specs
Download data sheet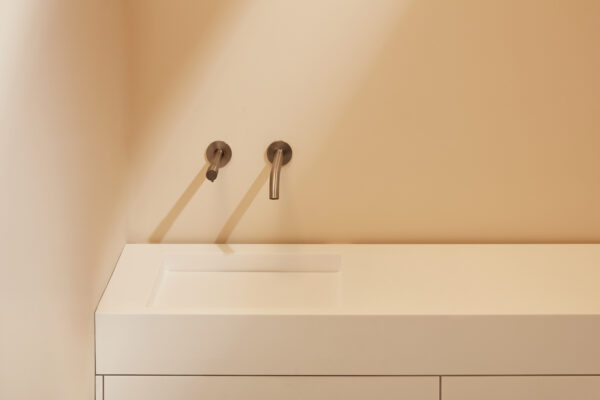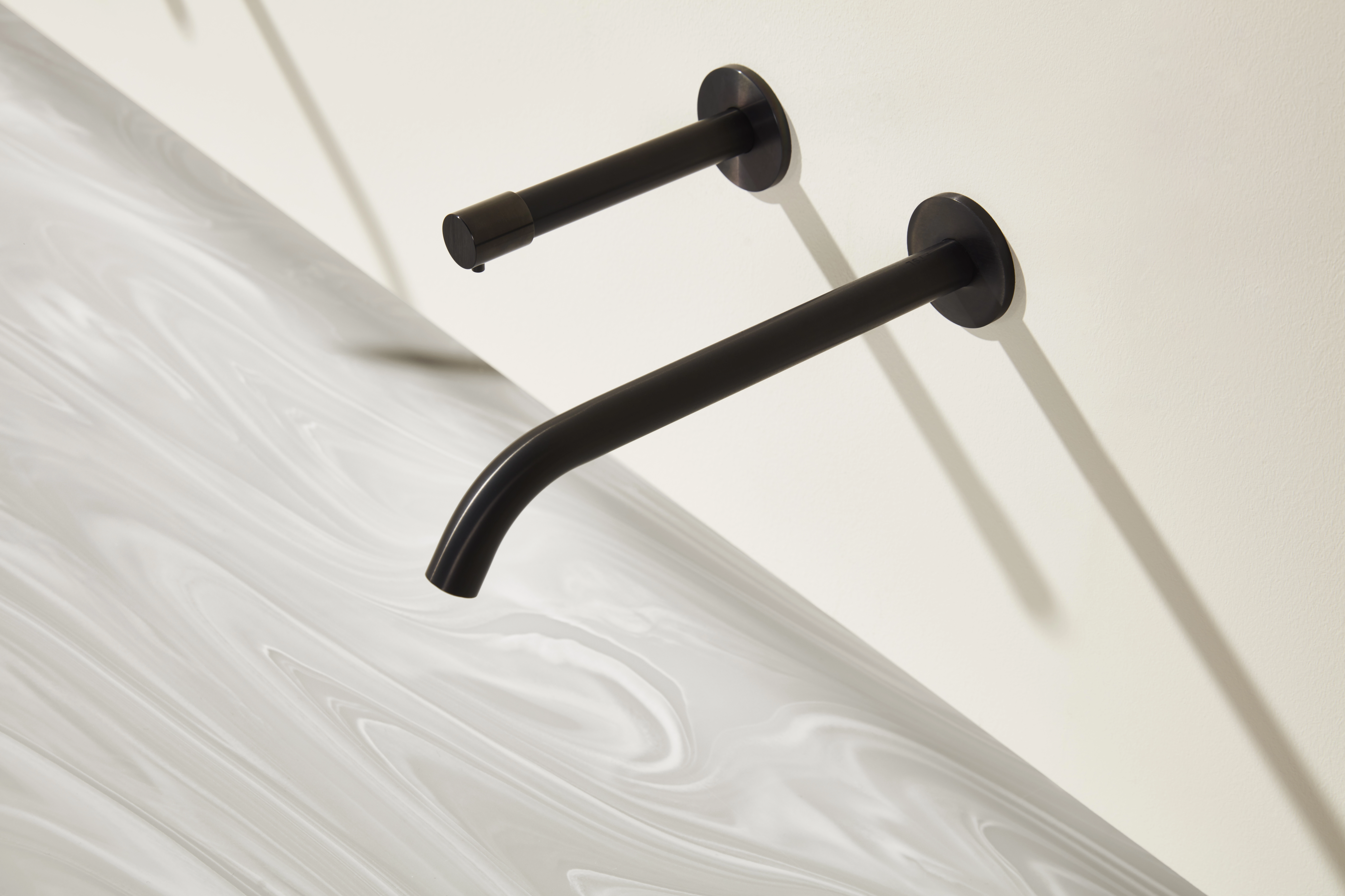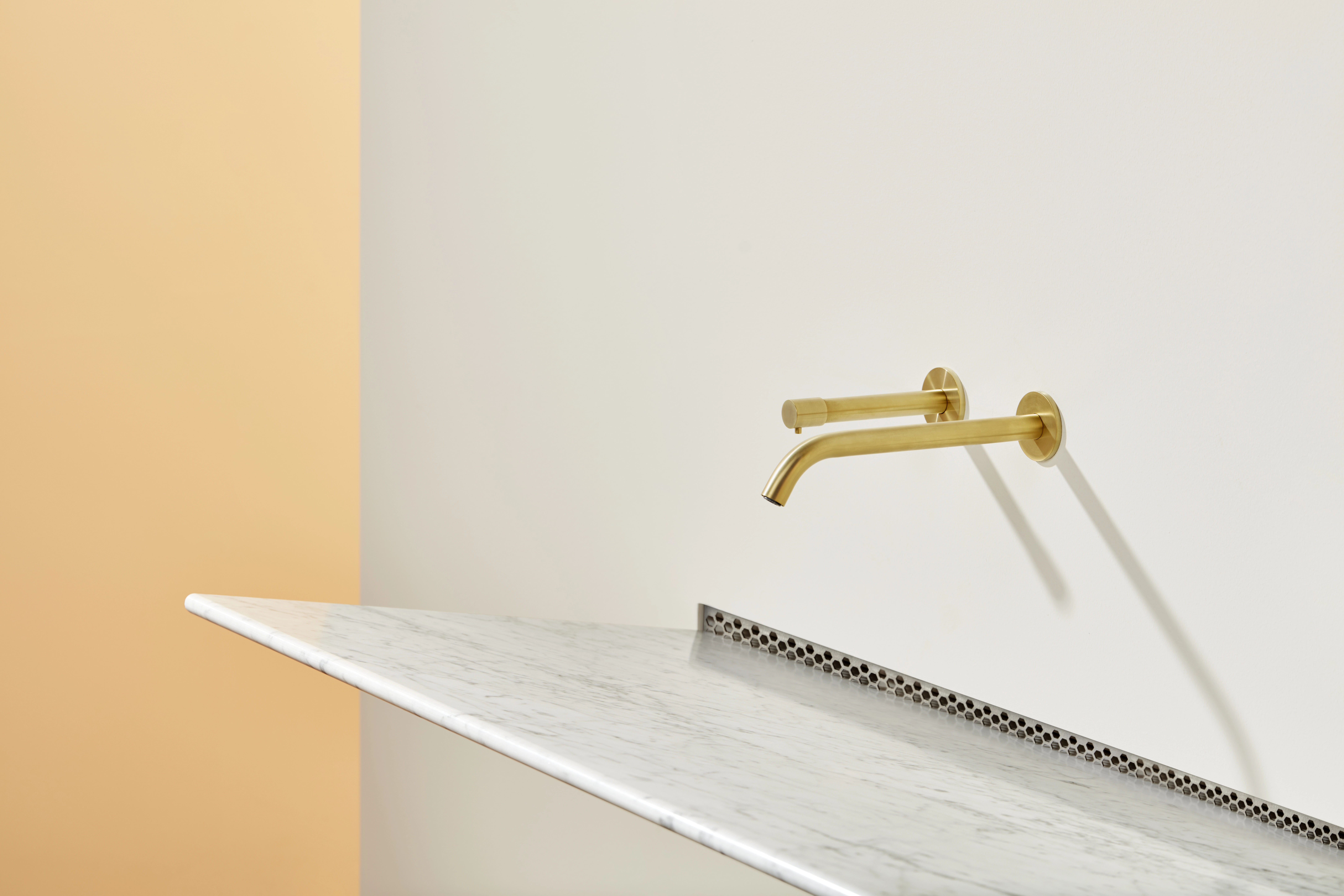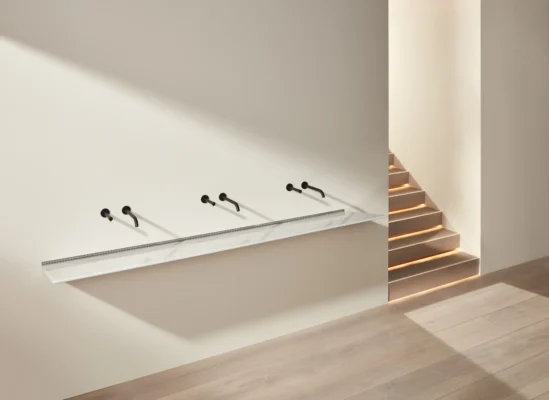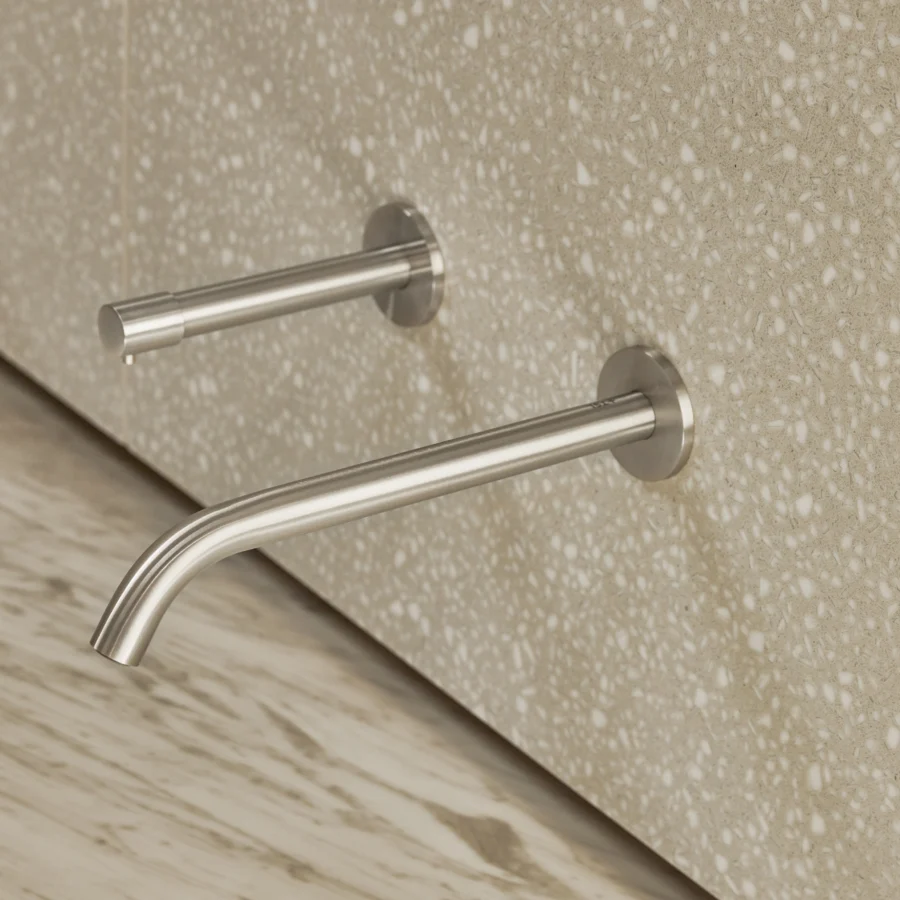 What is capacitive technology?
A capacitive sensor detects materials with a different conductivity to air and has a variety of human interface applications, including the magically touch-free musical instrument, the theremin. In 2007, capacitance entered the mainstream by powering the multi-touch screen of Apple's iPhone.
Because capacitance allows the detection of a field rather than a point of interaction, it can operate without a sensing oculus, eliminating the need for the separately-mounted senor bezel. Thus, the minimalist design of the Radius taps is further refined for better compatibility with the wall-mounted soap dispensers in the range. Its built-in responsiveness to proximity renders this tap more naturally adjustable.
The Radius Collection: designed for harmony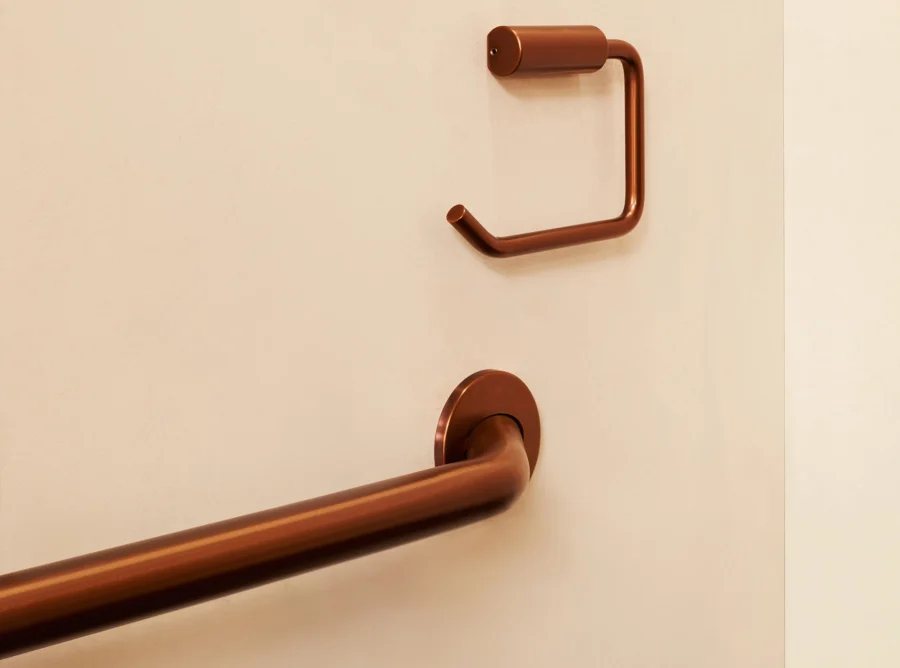 …with each other
All Radius taps, including the TSL.881 Capacitive Sensor Tap, were been designed in conjunction with the soap dispensers. Together, their lengths align with The Golden Ratio; a mathematically-defined relationship between two proportions for harmonious balance. Regardless of project aesthetics or sensor technology, Radius products will present a balanced composition at the hand-washing site.
Furthermore, the full range can be specified in five different finishes to make specifying a cohesive washroom a breeze. We offer coloured capacitive sensor taps in Black (BK), Brass, (BR), Copper (CP), Satin (CS), Bronze (BZ) or Chrome (C).The coloured finishes are achieved via Physical Vapour Deposition (PVD). To specify your finish, please add the finish suffix to the main product code. For example, to order the TSL.882 IR Sensor Tap in Copper, the code would be TSL.882.CP.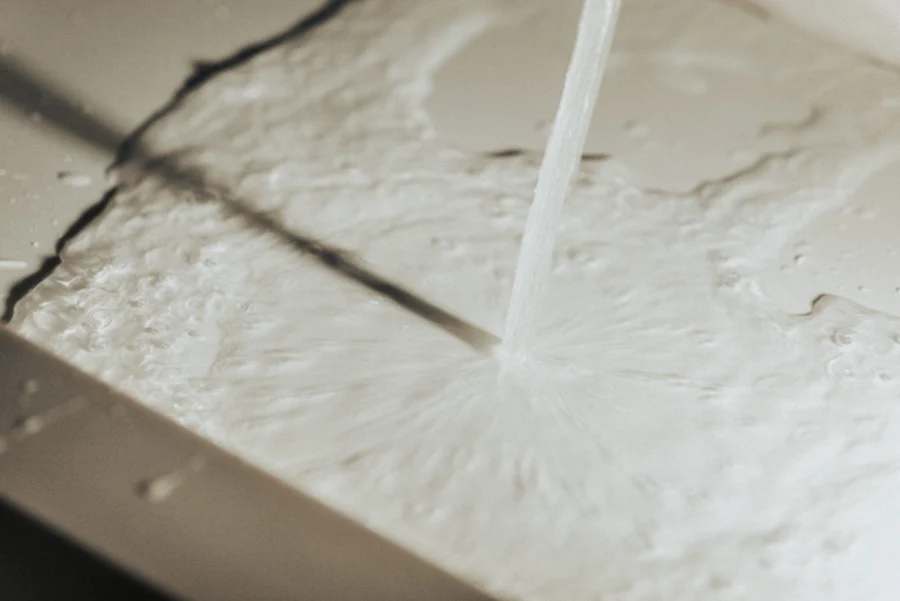 …with the planet
The Radius Capacitive Sensor Tap has and adjustable flow rate to suit meet BREEAM and LEED thresholds for Water Consumption. The tap is supplied with a flow rate of 1.9L/min, with 1.3 L/min and 3.8L/min also available to ensure the right water flow for any situation.
Additionally, the PVD coloured finishes increase product durability and longevity by enmeshing the product surface with titanium ions. The PVD process achieves this coordinated aesthetic with less environmental impact than powder-coating or electro-plating.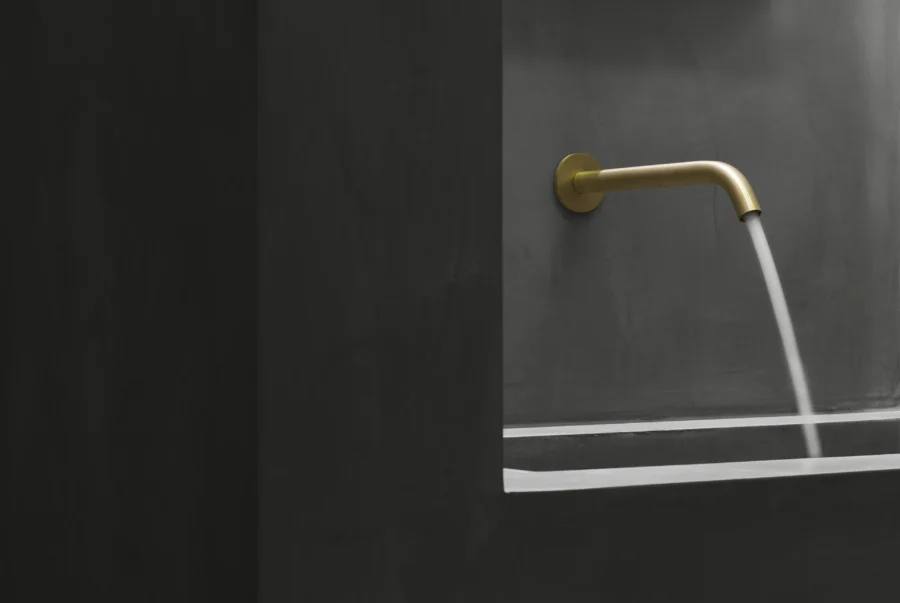 …with humanity
This stylish, WRAS-approved tap delivers safe, clean water in an easy-to-install package. The intuitive sensor technology offers a simple, gestural interface and an uncluttered installation.
Beyond the pleasing minimalism of the tap on its own, The Radius Collection is designed with the holistic washroom in mind, as a series of beautiful touch-points for each stage of the user journey. This practical approach to the aesthetics of the space creates restrooms that leave people feeling respected and refreshed.

Can't find the information you need?
The Splash Lab go above and beyond to make sure the end product is exactly as designed and functioning as intended.
International design firm
Technical data
Body material
AISI 304 Stainless Steel
Water pressure (dynamic)
0.5 to 7.5 Bar [0.05 to 0.75MPa]
Flow rates
3.8 litres/minute - Cascade flow
1.9 litres / minute - Spray flow
1.35 litres / minute - Spray flow
Sensitivity (proximity mode only)
5 pre-settings (adjustable using AQUASTOP button)
AQUASTOP function
30 seconds
Power supply
6V CR-P2 Lithium battery
Solenoid valve type
6V Latching
Installation
Wall cut-out
Ø16mm (Spigot)
Maximum wall thickness
50mm (including finishes)
Plumbing connection
½" BSP (female) brass fitting is required to connect to the solenoid valve housing
Water supply
1.0 Bar is the recommended minimum pressure for the taps to operate effectively.
7.5 Bar is the maximum pressure for commissioning and is NOT recommended for
general use
Gravity-fed systems may require a booster pump to achieve the optimal operating
pressure
All pipework must be thoroughly cleaned and clear of any debris before connecting
the tap
Washroom layout
Solenoid valve must be accessible for installation, commissioning and ongoing
maintenance.

Can't find the information you need?
The Splash Lab go above and beyond to make sure the end product is exactly as designed and functioning as intended.
International design firm